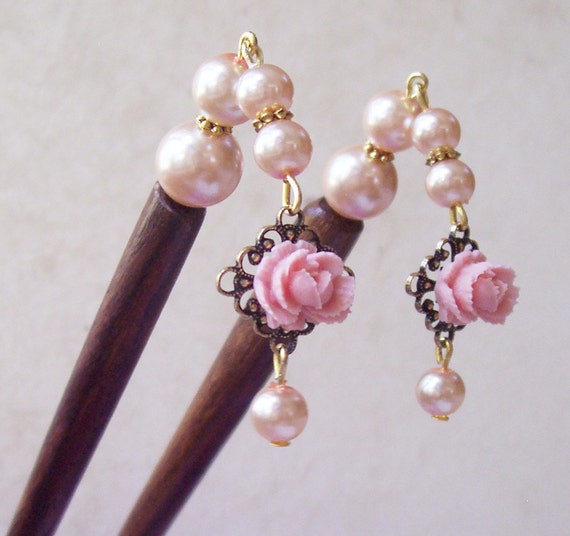 When I first opened Two Cheeky Monkeys back in mid-2009, I created a small range of beaded
hair sticks
which were popular with long-tressed ladies. I have always loved those designs, but set them aside to focus on other creations. However, I was recently inspired to re-visit my old designs and set about to create a new twist on them.
And so came about my newest range of hair accessories,
literature hair sticks
! As with the old range of hair sticks, these feature glass pearls (in a choice of six colours). But, these pretties also come with your choice of character names so that
Pride and Prejudice
fans can choose either Mr Darcy or Miss Bennet,
To Kill a Mockingbird
fans can celebrate Atticus or Boo Radley, and of course,
Jane Eyre
fans are not forgotten.
For those of you who still love my original beaded designs, there will be a few of these available too, featuring Swarovski crystals and pearls. What do you think? Which literary character would you choose?